Reading Time:
6
minutes
New York in fall is all about crisp weather and beautiful foliage. It's also the time to bid farewell to summer and welcome winter while putting a close to the year 2015. But before you self-reflect, MCL has some plans for you this fall if you are in the most exciting city in the world. We have put together a list of 10 events happening in the upcoming months, all, which we believe will empower you; make you grow in your career, help you manage your time more effectively and enable you to foster positive interpersonal relationship with others.

Take The Lead Virtual Happy Hour with Laura Vanderkam
New York City, USA – Register & ticket
Date & Time: September 9, 2015, at 6h30pm-7h30pm (EDT)
If you are like me, wondering how Sarah Jessica Parker really does it in the movie,"I Don't Know How She Does It", then  the upcoming Take The Lead's Virtual Happy Hour series is where you can expect to get some practical answers. For women today, when they are juggling between managing the demands of work and the demands of family and motherhood, the real challenge is, really, to keep it all together without a total burn out. I Know How She Does It, Do You?, an hour-long, free online talk is about effective time management. Laura Vanderkam, celebrated author of several books tackling time management and productivity and Gloria Feldt, renowned author and speaker,  will discuss their strategies to manage time efficiently not only to succeed at the business spheres, but also, to lead a happy, balanced family life.
Break Through: Cracking the glass ceiling 
New York City, USA – Register & ticket
Date & Time: September 10, 2015, at 6h30pm- 9pm (EDT)
Be it a snub by a well-deserved promotion or an inferior salary compared to your male counterparts, we have all experienced bias at some point in our career; the hard, unbreakable "glass ceiling". Even Hilary Clinton seems to be of no exception to this and as she says in The Guardian, "Any woman who runs for the top job faces serious hurdles, says the forthright". There you go! In this event, Allison Tafel teaches women how to negotiate their salaries before taking on a job or negotiate for a higher and better salary in their current job. The 2,5 hours workshop will teach women to clarify, focus and market their unique skills to help them justify their request for a higher payment while also helping them advance in their careers.
Building nourishing alliances with women
New York City, USA – Register & ticket
Date & Time: September 20, 2015, at 12pm- 1h30pm (EDT)
This unique event is for the soul. Nothing can compare to friendship women have with each other. Such as nourishment is imperative to our body, a group of awesome girlfriends is similarly important to our soul. Female to female support lifts our spirit when we are feeling low and helps us go through our day to day struggles. This meetup event is to serve as a community for women to foster supportive interpersonal relationships with each other and to teach women to help one other to grow and empower, instead of pulling down. Building nourishing alliances with women gives a valuable lesson we need to learn and repeat each and every day.
New York: Meet Startup Institute & Find a Job You'll Love
New York City, USA – Register & ticket
Date & Time: September 22, 2015, at 6h30pm-9pm (EDT)
Finding the right job is one thing, but finding the job that you love is another. This exciting event is organized by the Startup Institute New York, which has helped nearly 800 alumni to find a job they love and assisted them to grow in their careers. This event presents a unique opportunity for new graduates – but even for professionals – to find out what's stopping them from finding a job  they are passionate about and  keen to grow into as their joyous, successful careers. Sometimes we just need a mentor, and sometimes it's just a skill we need to work on. The panel of this event helps you to get introduced to what the Institute can do for you to grow. Don't shy away from asking for some guidance. We all need that.

From hobby to profession – growing your online career
New York City, USA – Register & ticket
Date & Time: September 24, 2015, at 1pm-3pm (EDT)
This event is for all who dream about a successful freelancing and writing career. Carol Cain, a former PR professional, will guide aspiring writers and bloggers to put their hobbies to the next level. Carol is an award-winning travel writer and blogger who, through this 2-hour event, will focus on turning your passion for writing into a paying business venture. Sure, all aspiring writers would love to be given a space to write, but wouldn't it be great if we could make some money as well? Sounds great, doesn't it? And this event is just one of the 15 events that you can enjoy monthly at In Good Company Workplace. Do you want to get a glimpse of Carol's writings? Then check out Girl Gone Travel now!

BSC Class: Success DNA – Know What You Do Best & When You Do It Best
New York City, USA – Register & ticket
Date & Time: September 28, 2015, at 6h30pm- 10pm (EDT)
This event, organised by Be Social Change, certainly resonates with what we, at MissCareer/Less advocate. Just read our article on The most essential steps to success to see what we mean. During this exciting workshop, Mark Monchek and Jaki Bradley will help you to become aware of your "success DNA". Sounds too absurd? It is not. What Mark and Jaki talk about is one of the most essential steps towards success: "knowing what you do best, and when you do it best". Get ready to get to your core DNA. In this class, you will be able to use different exercises to identify when and how you succeeded (or failed) in the past, become aware of these moments and its patterns so that you can use them for building your future success.


Woman Entrepreneurs rock the world
New York City, USA – Register & ticket
Date & Time: October 3, 2015, at 8am (EDT)
The name of the event already speaks for itself, and we, the new generation supporters of feminity (and somewhat feminism), we back any event that empowers women in any forms. This annual event, held by Savour the success,  aims to help aspiring women entrepreneurs to make their dreams come true. Be it starting their own business or seeking for the space of like-minded women to network and connect with. With the anticipated 500+ participants, the conference will unite already established entrepreneurs, leaders, and groundbreakers with badass women, who dare to change. Women will get advice, insights, and strategies to succeed as women entrepreneur. As the event's motto says, "you really CAN have it all". 
Fuckup Nights NYC
New York City, USA – Register & ticket
Date & Time: October 5, 2015,at 6pm-8pm (EDT)
There is enough buzz about this event and we have visited and covered FuckUpNight Berlin Vol. IV. Why Fuckup Nights are so successful? Because they are about failures. This global movement embraces the hits and misses, and the mistakes made when creating new things in the field of arts and sciences and business. The event is selling out in a few hours, and frankly, there are no tickets anymore for this NYC edition either. But there is a good news for you! As we get closer to the event, the team will give out an extra 15-20 tickets, so go and register and increase your chance to be part of something hip. And if you miss this event, don't worry, there is always next Fuckup Night nearby.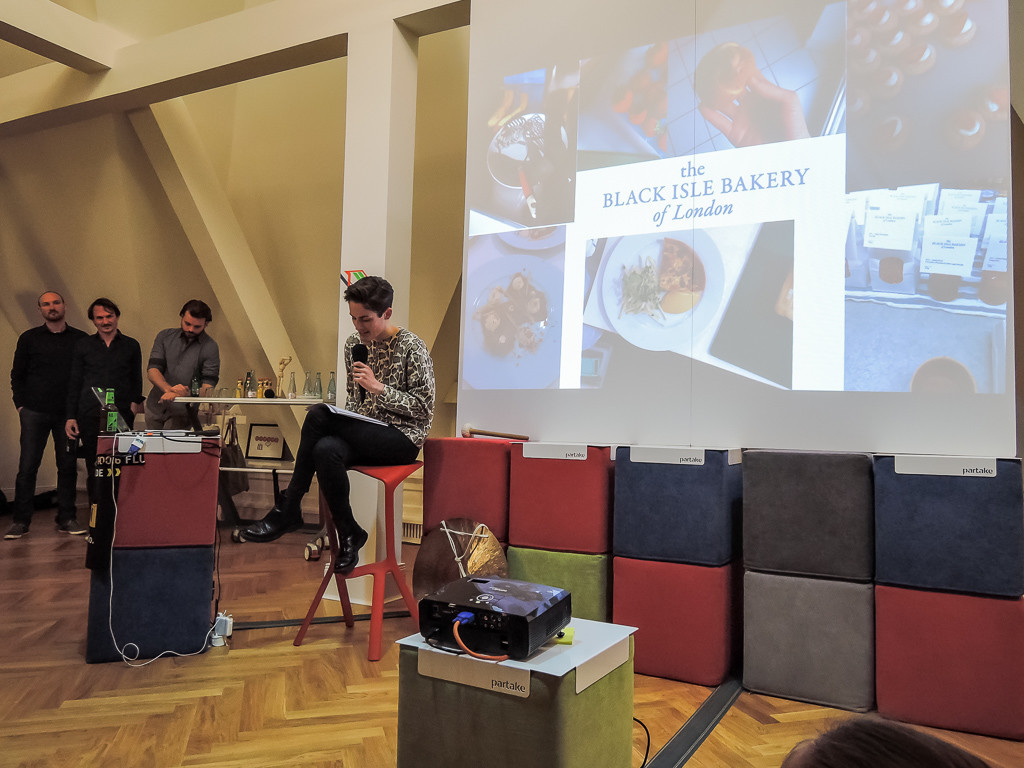 Monday Night

Networking:

In Good Company
New York City, USA – Register & ticket
Date & Time: October 5, 2015, at 6pm-8pm (EDT)
In Good Company (IGC), the NYC-based community for women entrepreneurs, designs a unique series of Monday night networking events every two weeks. Their goal is to gather like-minded women to meet, network and share resources, share problems and current challenges and seek solutions. The community is primarily membership-based, allowing women to have  a professional and quality community where workshops, social events and other empowering activities help their journeys towards success. This event, though, is open for everybody, members and non-members, so here is your chance to be part of this amazing community.  Join this networking event, held each second and fourth Monday of the month, because this is the place "where women entrepreneurs go to work, meet & learn." 
Personal Branding Workshop 
New York City, USA – Register & ticket
Date & Time: October 12, 2015,at 7pm-9pm (EDT)
We all have our unique talents, skills and passions. In today's age, each and every one of us has a personal brand that we are (sometimes unconsciously) projecting out to others in our personal, professional and social life. Marcos Salazar, a successful career and life coach, invites you for this free event to understand the importance of self-branding, and how to build an honest, authentic self-brand. Marcos will help you to clarify your passions, values and purposes, define your career goals, identify your target audience and work out a strategy that works for you. This event is for anybody, who wants to take control over his and her self-branding before some else does it for us.
ABOUT THE AUTHOR 
Shamim is an editor at MCL. After her career hit a bump in the road, adjusting to New York where, according to a song "women are beautiful and everyone has a job" life is certainly not easy for Shamim. She bid adieu to a career in education in Pakistan when she moved to New York City after getting married and still awaits a work permit. Taking journalism classes at NYU School of Continuing Education and working on a blog keeps her motivated. When she is not writing, she can be found spending time on a yoga mat and walking around the city of New York discovering new coffee shops. More about Shamim!
Photo credit: Virag Gulyas